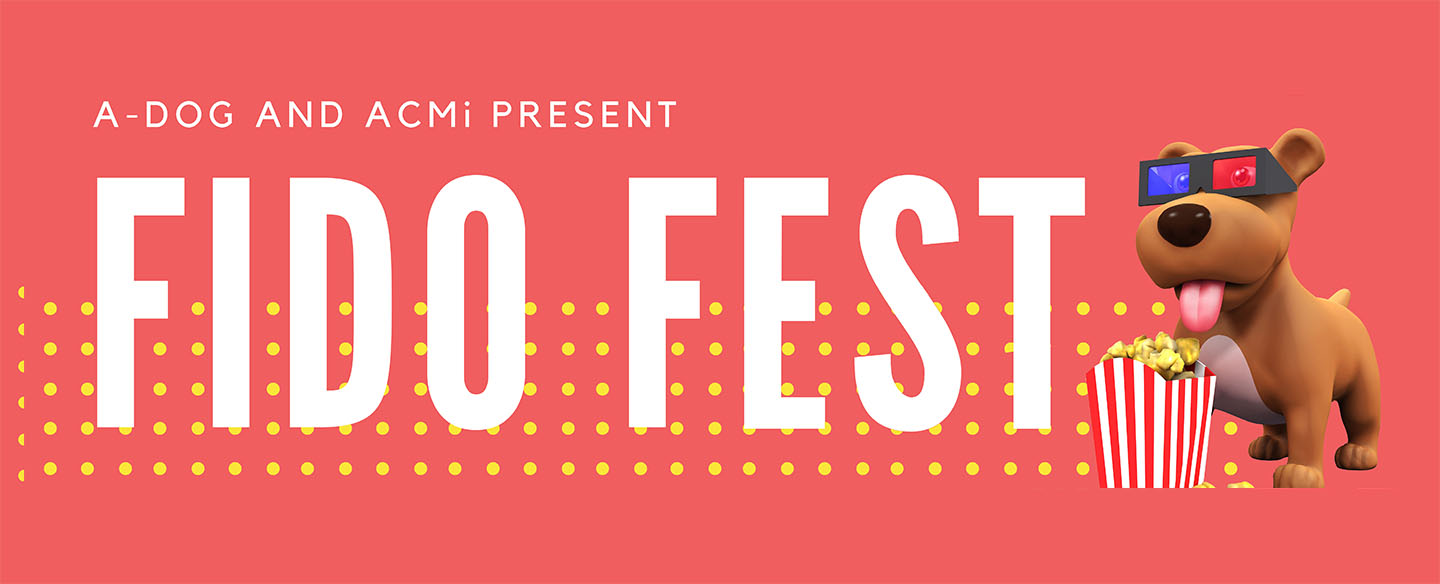 Fido Fest: Arlington's Dog Video Festival
Saturday, August 19th, 7PM
(Rain Date: August 26th)
Spy Pond Field, Pond Lane near the Boys and Girls Club



How to get involved:
Submit a video of a dog!  (link to question "How do I submit a video?" below)
Vet's, doggy daycares, groomers, service dog organizations, rescues, and more are encouraged to submit their funny and dog focused videos.
Become a Friend of Fido Fest (link to How do I become a Friend of Fido Fest? question below)
Reserve a table to advertise your business at Fido Fest (link to How do I advertise my business, rescue, or service organization at Fido Fest? below)
Donate to our Fido Fest Raffle
What is Fido Fest?
Fido Fest was conceived to highlight local dog rescues and service dog organizations while creating an event where every dog can be the star of the big screen.  A group of volunteers had a dream to celebrate our local, hard working, and quirky dogs by sharing home made videos munching on popcorn and enjoying a night under the stars.  Arlington's Fido Fest was born.  Grab your smartphone or camcorder and capture your pup's unique personality and submit them to the festival!
How much does it cost?
It's free. Our wonderful local sponsors made this event possible.  There are no tickets so it's a first come first serve.  There are concrete stadium seating but feel free to bring a lawn chair or spread a blanket but please leave umbrellas or tents that may block the view at home.
Can I Bring My Dog?
Yes, all well behaved humans and canines are welcome.  Pups must be leashed, no retractable leashes please.  Remember it will be dark for the video so bring a flashlight!
Can I Submit a Video I Took on My iPhone or Android?
Yes!  That's exactly what we are looking for!  Submit your video at www.acmi.tv/fidofest  Quick hint, take videos with your phone horizontal so it will take up the whole screen when we show it.
Can Fido Fest Help With My Video?
We can't help with the actual filming but ACMi has generously offered to host seminars to help you take the best videos with your smart phone.  ***(Jonathan will have dates and info)***
For businesses that need help with editing, Fido Fest offers editing help for their $250 level Friends of Fido Fest.  We won't edit a straight up commercial but we can help with a fun video that shares what you do with Arlington's dog community.
How Do I Submit A Video?
Go to amci.tv/fidofest and upload your video with your contact information. Or submit a link to your youtube/vimeo/etc video.  All people in the video must give permission to have it screened.  We assume the pups (as well as other pets) give their implied consent until we can communicate directly with them.  Videos can be funny, poignant, staged or spontaneous.  Your video can tell a story up to 5 minutes or show your pup doing a funny sneeze for 30 seconds. All are welcome.  Remember if you are adding tunes to your video, use license free music or obtain a release for use of music from the license holder.  Fido Fest does reserve the right to trim a spontaneous video for time if it doesn't disrupt the intended mission of the video.
What's the Deadline for Submitting a Video?
Please submit video's by August 1.  We can't guarantee video's submitted after that will be included but we will try our best.
How Do I Become a Friend of Fido Fest?
We would love for people, companies, and organizations to become friends of Fido Fest.  For $250 tax deductible donation, we will help edit a video that you shoot.   We can help highlight your business while being entertaining.  You will have the option to reserve a table (free of charge) where you can sell merchandise or advertise your organization.  We will also highlight your business in print and social media to a wonderfully focused demographic.
If you become a Friend of Fido Fest before April, we will include your logo in our Patriot's Day Float Sunday, 4/23.  We will have a 6ft paper mache replica of our Fido Fest logo pup as well as banners along the side of the truck with information about how to get involved.  People and their dogs will be marching along in the parade and taking videos.
How do I advertise my business, rescue, or service organization at Fido Fest?
We have many ways you can get involved.  Become a Friend of Fido Fest (see above). You can also reserve a 6' table where you can advertise your organization and sell wares for a $50 tax deductible donation.  There's no charge for tables for non profit organizations.  Contact jen@blueskydogsma.com to become involved.
Can I get/bring food?
Yes but know that there will be many dogs there expecting you to share.  We will have vendors that may offer ice cream, popcorn, and more.  It will be up to the discretion of local vendors on whether they take payments of cash or cards.
Is there parking?
It's on street parking, similar to town night activities.  But Spy Pond Field is right next to  the Minute Man Bike Path so take a stroll and stay for the show.
Will there be Facilities?
There will be a few port-a-jons for humans.  Please be considerate and clean up after your pup, we know better than to limit the areas where the pups do their business.
Is it accessible?
The area is grassy but flat.  Remember it will be dark to show the videos so bring a flashlight.