Following guidelines and requirements from the Governor's office and beyond, ACMi's studios will be CLOSED to the public until the end of March at least.
Visit the CDC website and the Town of Arlington for information and official updates.
Staff are busy exploring the means by which we can most effectively provide important information to the residents of Arlington. Moreover, in this time of unprecedented social distancing, we hope that ACMi can be a force that helps keep people in Arlington connected to each other and the wider community through the power of video communications.
Please monitor our channels and our dedicated coronavirus webpage as we pass on the latest news and updates from Town Hall, the State House, and beyond. Additionally, ACMi is looking for content from YOU! Learn more.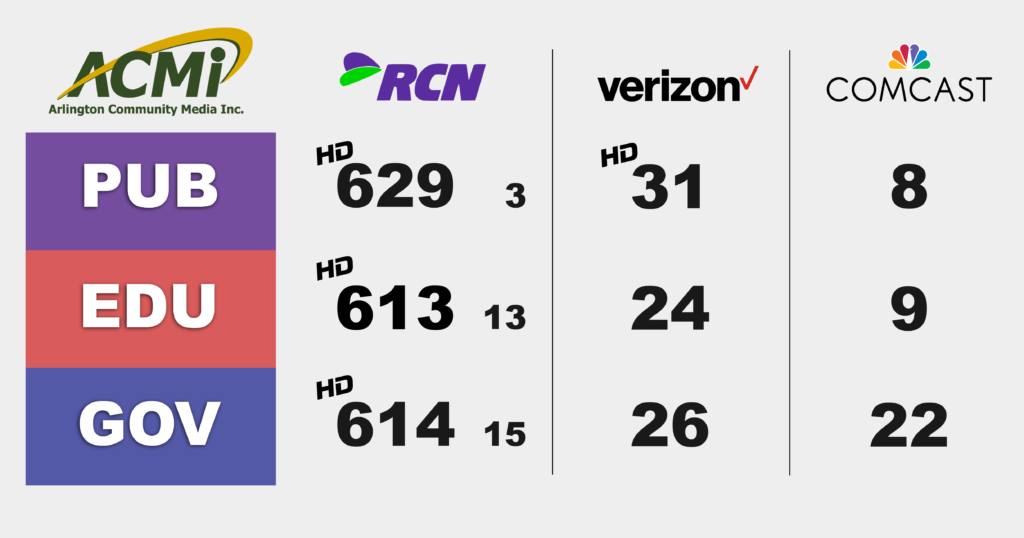 And most importantly – stay safe and healthy, be kind, and take care of yourselves and each other. See you in April (we hope)!