According to the International Organization of la Francophonie, 274 million
people around the world speak French, including 96 million in Africa.
French is also the second language, along with English, spoken on at least
five continents. Recognizing this reality, Arlington Public News has
created French subtitles for our interview with Ambassador Stith posted on
YouTube. A native French-speaker translated the conversation to ensure
speech accuracy. One can now click on the closed captioning feature (cc) at
the bottom of the screen to read the French subtitles, thus giving more
people access to the content of this interview.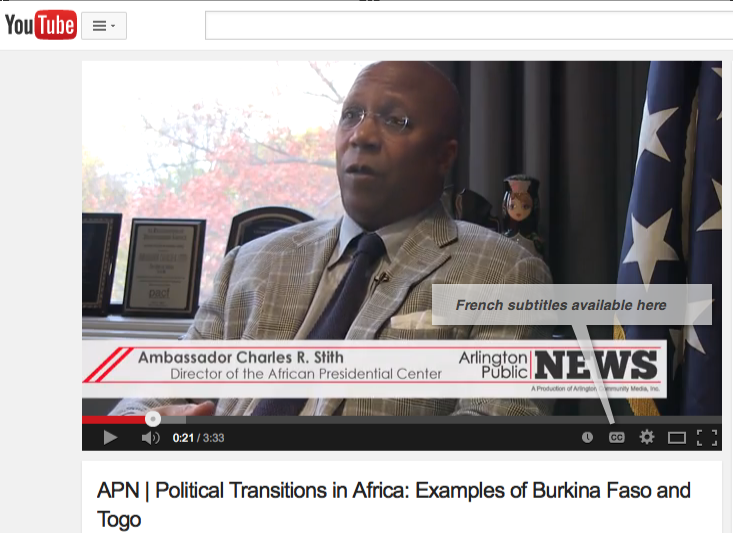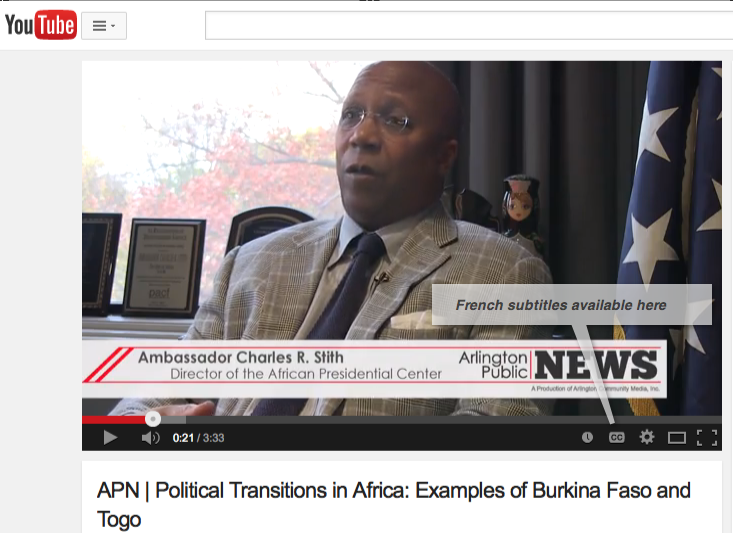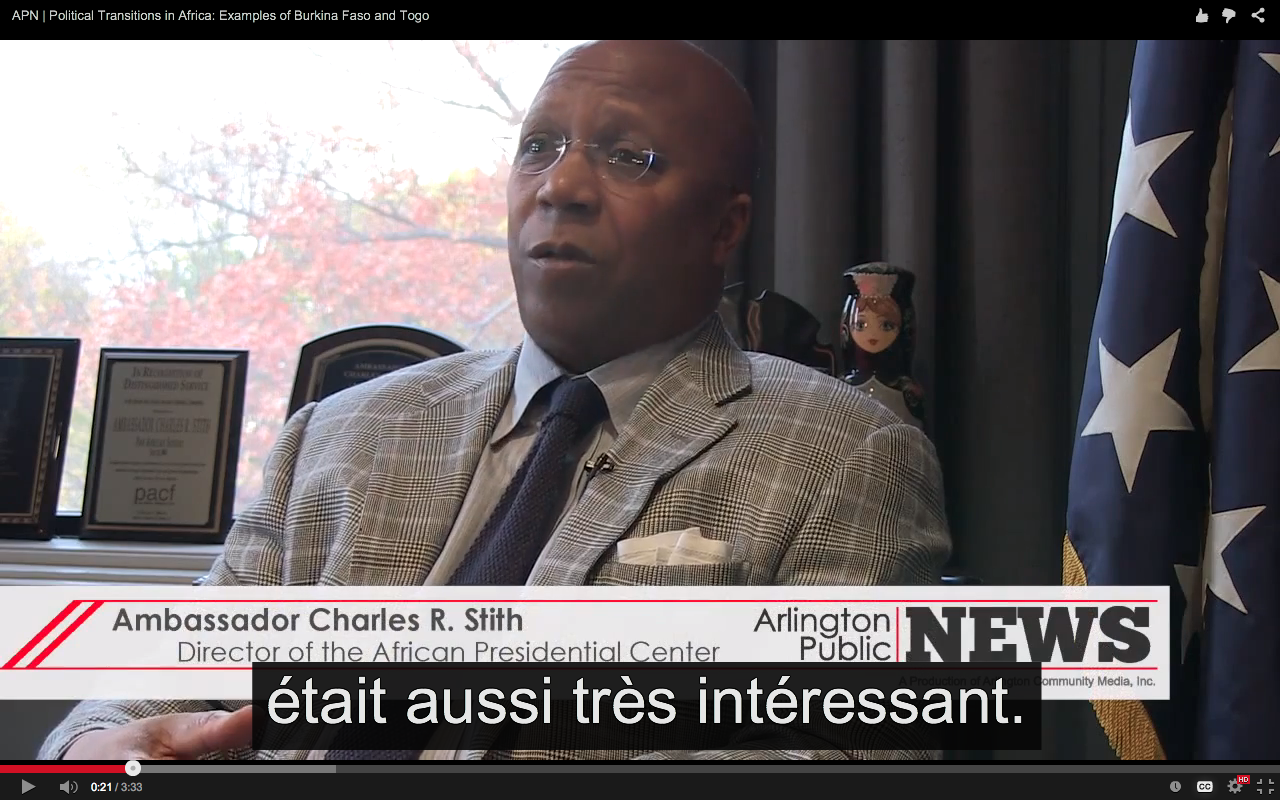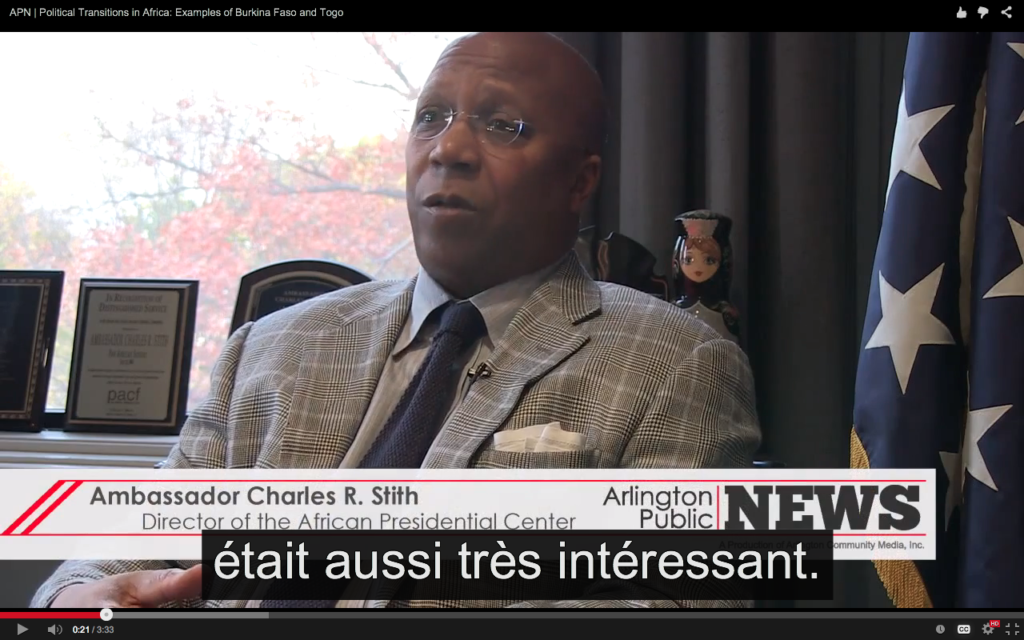 Since we met with Ambassador Stith, events have continued to unfold rapidly
in Burkina Faso. Pressured by international and African organizations, the
Army, led by Lt. Col. Zida, who had governed Burkina Faso since the
resignation of Blaise Compaore on October 31, 2014, handed over power to
civilian authorities. On Sunday, November 16, the main political and
religious leaders of the country signed a charter that provided the
architecture of the transition. The interim president, Michel Kafando,
named his government and the Army kept some political power. Lt. Col. Zida
was named Prime Minister and several military leaders hold positions in key
offices. Most recently, Burkina Faso authorities have banned the former
party of Blaise Compaore, who is currently in exile in Ivory Coast.
"It is really hard to go beyond eight or ten years [in office] and still
make a contribution," said Ambassador Stith. In Togo, President Faure
Gnassingbe, who has been in power since the death of his father in 2005,
confirmed that he has no intention of changing the constitution. The
current constitution has not included any terms limits since 2002 and will
allow him to run for another term. Opposition leaders organized several
mass protests in Lome, the Togolese capital, to bring attention to this
matter. The next presidential elections are planned for 2015. No date has
been confirmed yet.
This series of events in Burkina Faso and Togo shows how delicate the
current political situations are in both countries. Arlington Public News
has prepared an extended version of the interview with Ambassador Stith
where he delivers an insightful analysis of political leadership in Africa.
Stay tuned for the extended version of our interview, here:
https://www.youtube.com/watch?v=9u7URwQbwJM
To read our first blog post, click here.