Much of the nation's attention is currently focused on how police departments interact with their communities, and particularly with residents of color. In response to recent events, ACMi hosts an
Arlington Public News (APN) Special Event
Global to Local:
Race Matters
Three panelists representing a variety of perspectives will lead an in-depth discussion that will address these and other questions:
What is the significance for Arlington residents of the grand jury decisions in Missouri and New York?
How can we best ensure that our community draws lessons of value from the tragic episodes that have triggered this national conversation?
Date: Thursday, January 8
Time: 

7:00-8:00 pm
Site: ACMi Studio A at 85 Park Ave, 781-777-1115
Our panelists include: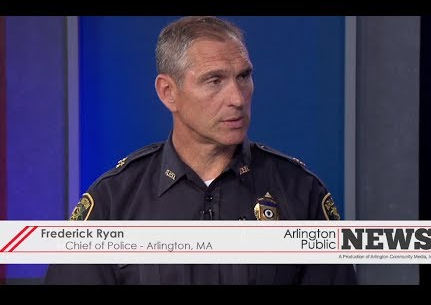 Frederick Ryan
Chief of Police – Arlington
 Bonie Bagchi Williamson
Co-Chair of the Diversity Task Group,
Arlington Vision 2020
 Peniel Joseph
Professor of American History, Tufts University
Author, Historian, Activist
A studio audience will be invited to join the conversation by asking questions of the panelists and taking active part in the discussion.
This Event is FREE and Open to the Public…
All are Welcome! 
The broadcast of this event will be aired regularly on our Public channel (Comcast 8, RCN 3, Verizon 31) starting on Thursday, January 15, and can also be accessed at any time starting January 10th under the Arlington Public News tab on our website at acmi.tv.
ACMi is a scent and fragrance-free environment. If you plan on coming to ACMi, we ask that you use only scent-free cosmetic and personal care products to prevent harming those with respiratory difficulties. Thanks!