Adaptations have to be made, but even in a time of social distancing, the business of governance goes on. Arlington's Select Board and other government bodies are working hard to hold to their scheduled meetings, even if they look a little different than they usually do. Participants join these meetings from their own remote locations, but that does not stop them from conducting important business, nor ACMi from covering and broadcasting the meetings.
Viewers have several choices for how (and when) to catch the proceedings. Meetings that are generally aired LIVE on our Government channel (Comcast 22, RCN in HD 614, Verizon 26), such as the Select Board and School Committee, will continue to be. Those without cable can watch the livestream on our website (ACMi.tv/govlive). Please bear with us as we take on new technical challenges! If we are unable to LIVE stream, we will also re-broadcast the meeting regularly throughout the week on our Government channel.
If you'd prefer, you can watch the proceedings at your convenience by going to the On Demand feature on our website (again, under the Watch tab).
As our local officials, agencies, and committees adapt to the current extraordinary conditions, ACMi will continue to work with them to ensure that information, deliberations, and decisions are presented in as transparent and immediate a manner as possible. We are proud to do our part to keep our cherished community functioning as well as possible throughout this crisis.

Stay Safe, and Be Well.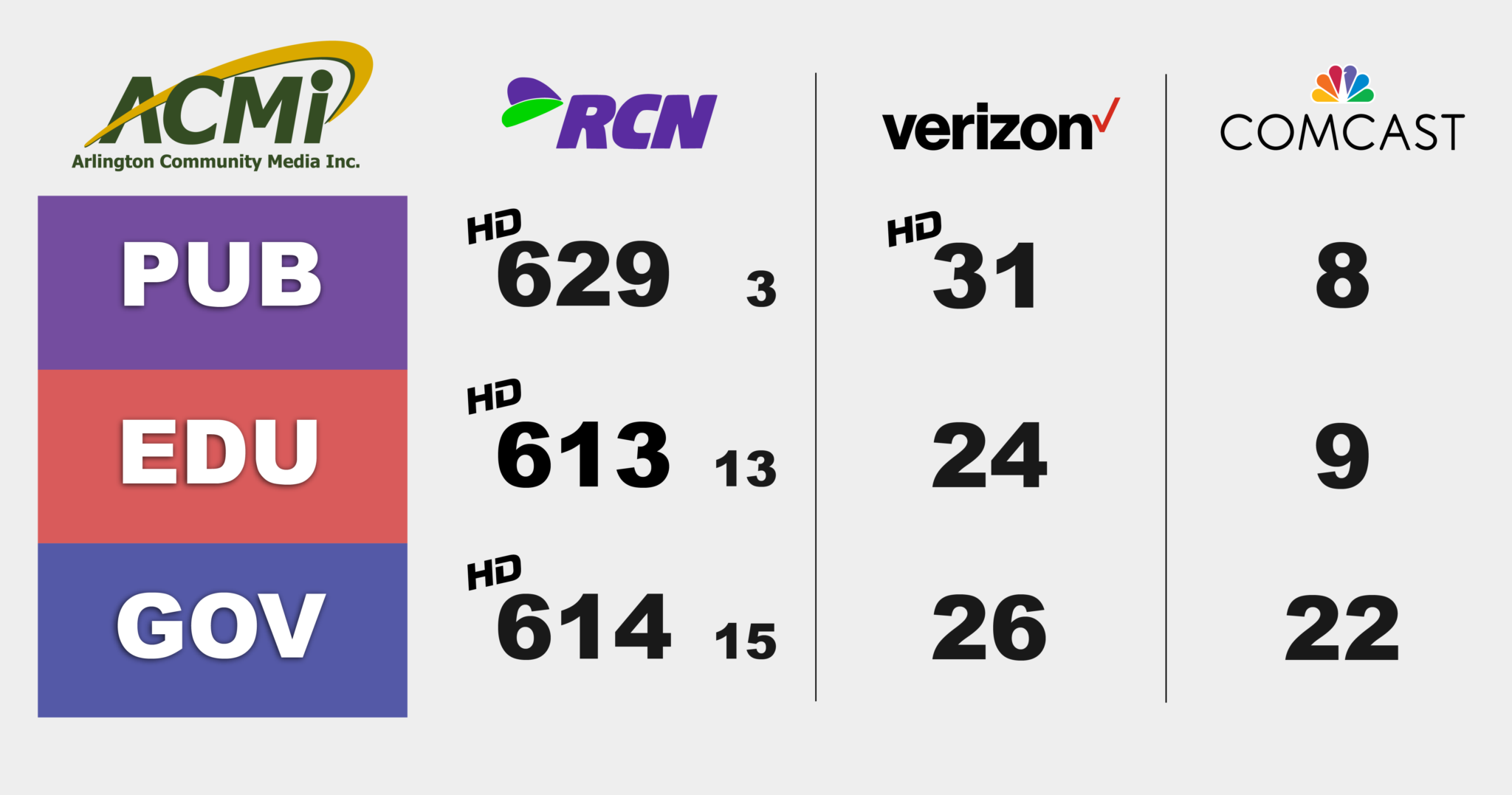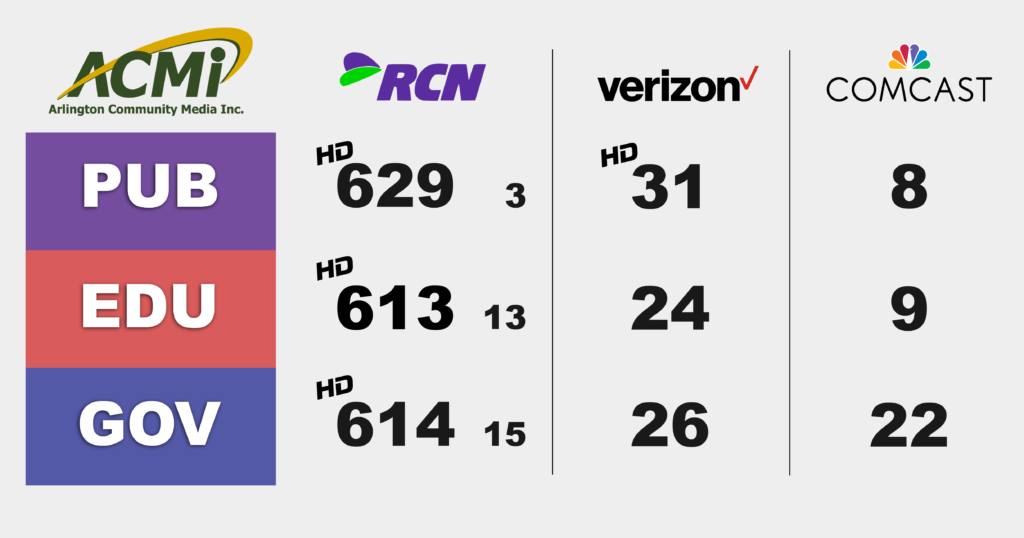 And most importantly – stay safe and healthy, be kind, and take care of yourselves and each other. See you in April (we hope)!