Mindful of the fact that the holidays are a festive time for many, but can also be very challenging for others, ACMi convened a diverse panel of experts for an in-depth discussion of the "Holiday Blues," including symptoms to look for, helpful responses, and important resources that can be accessed.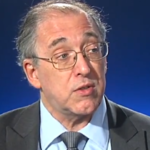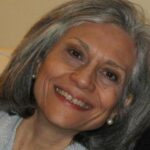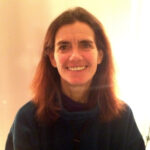 James Ellison, MD, Francesca Antognini, PhD, a renowned psychotherapist; and Kate McHugh, LMHC, a psychotherapist and specialist in yoga practice, came into ACMi Studio A at 85 Park Ave. and delved deeply into the psychological distress that can attend this time of year for some in our community.
Their insights combined great sensitivity with useful practicality in a powerful mix that can help guide both those who experience the "Holiday Blues" and those connected to them through this challenging time.
For more information, please check out these resources:
Al-Anon Family Support
(508) 366-0556
www.ma-al-anon-alateen.org
Alcoholics Anonymous
(617) 426-9444
www.aaboston.org
Arlington Council on Aging
(781) 316-3400
Counseling, Groups, Referrals for people 60 years and older
National Alliance for the Mentally Ill of Massachusetts
(781) 938-4048
Helpline: (800) 370-9085
www.nami-cambridgemiddlesex.org
McLean Hospital
Belmont, MA
(617) 855-2000
(800) 333-0338
In-patient and out-patient mental health and substance abuse services
National Suicide Prevention Hotline
(800) 273-TALK (8255)
Positive Health Wellness
https://www.positivehealthwellness.com/diet-nutrition/enjoy-alcohol-without-sacrificing-health/
Samaritans Statewide Hotline
(877) 870-HOPE (4673)
The Trevor Helpline
(866) 4-U-TREVOR (488-7386)
For lesbian, gay, bisexual and transgender youth and young adults