Coming home is one of the best feelings in the world. That is how I felt when I exited Chhatrapati Shivaji International Airport in Mumbai and took a black and yellow cab home. My extended family lives in the city and we stayed at my uncle's place in Mumbai, which is a fast-paced city where everyone follows a clock schedule and does almost everything and anything but nobody ever has time. You can either hate Mumbai or love Mumbai, but you can never ignore it. Locals lovingly call it 'amachi mumbai' or My Mumbai. Mumbai is the most populous city in India and in some ways is comparable to New York. It is a conglomeration of seven islands, has high population density and insane traffic, and it is the commercial and financial centre of India. The weather in Mumbai is temperate like Los Angeles and, like L.A., it is also the entertainment hub of the country.
For me, Mumbai = black & yellow cab + hair cut + food + fun with cousins + street shopping
Mumbai is my paradise, I have always felt at home there and love the vibe of the city. I always go to Mumbai with an agenda. There is always a to-do list and most of the time it is the same. This time was no exception. Every time I go to Mumbai, I have to get  a haircut. Outside of there, nobody until now has ever given me a satisfactory haircut. Most Indian salons and restaurants have a theme decor. The salon I go to all the time is named Hair Garage and is designed like one. Indians are attracted to theme-based places. They offer a customized experience. If you choose to do a place or a party with a certain theme, then everything from decor to food to music should be in harmony with that theme. People notice and pay attention to every detail. As a result of this, there has been a trend going on in India for the last couple of years – party favors for kids' parties have the recipient's name on them. In fact, most kids in India today probably have at least fifteen customized and personalized party favors.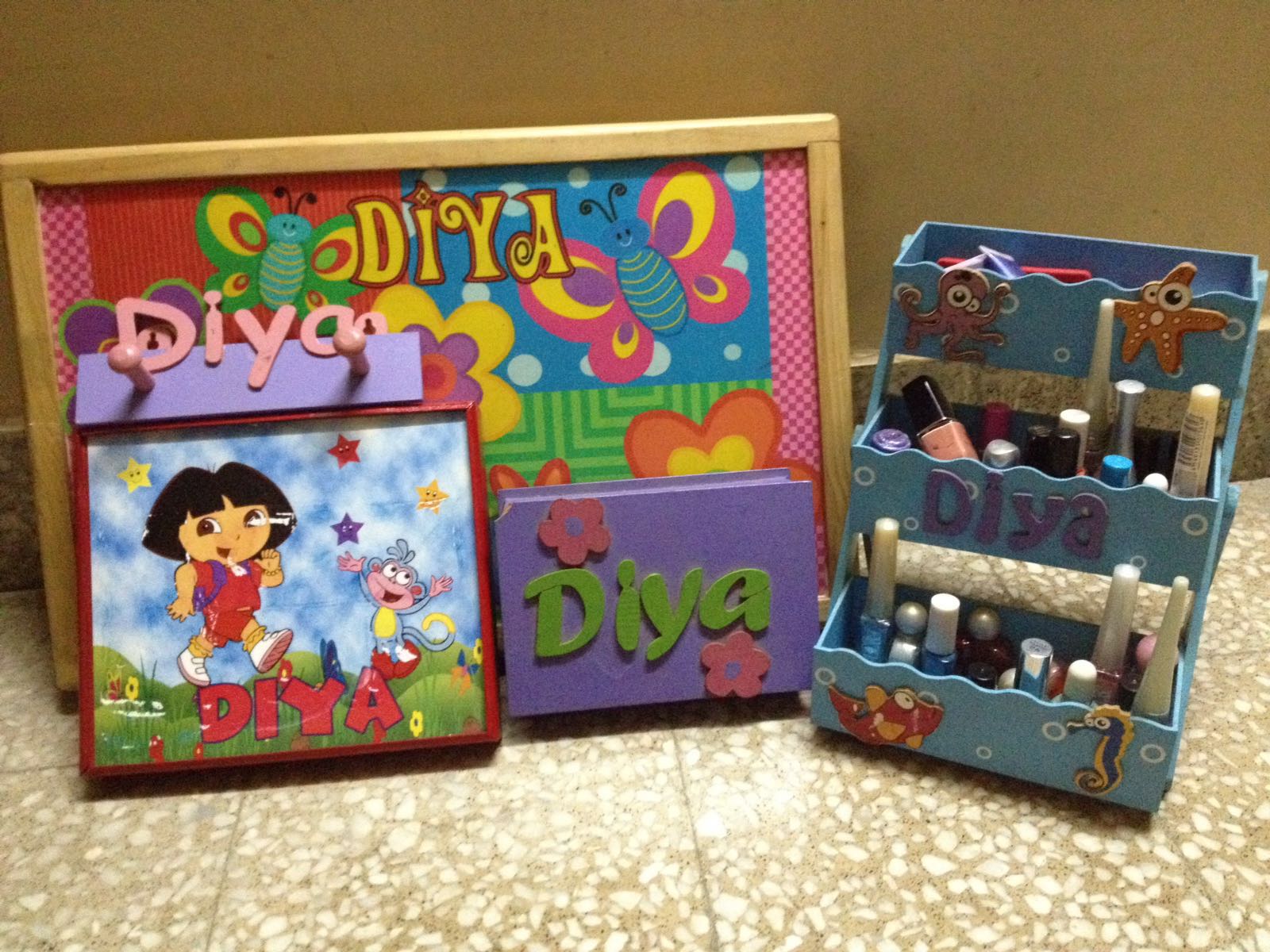 The next thing I want to do in Mumbai is street shopping. Colaba is my favorite place in the world for street shopping. The stuff is super cheap and if you choose carefully and bargain well, you can find good stuff at a great price. I love to get accessories, shrugs, shoes and knickknacks from here. But the prime focus of this Mumbai trip was food. We tried everything it was possible to try in the two days we had in Mumbai: Pav Bhaji, Grilled Sandwich, authentic Maharashtrian breakfast (Misal, vadapav, Sabudana Vada), ice cream, Kulfi and Rasgulla. We also went to some places for more refined food experiences. In the last few years, the food scene in urban Indian cities has changed a lot due to the advent of molecular gastronomy and the fusion of Indian and international cuisine. Masala Library was one such experience. It was gourmet food and a fine dining restaurant. They elevated and enhanced Indian food and we got a chance to enjoy foods from different parts of India, some of which we had never heard of. It was an eating with mouth, nose and eyes experience, and we thoroughly enjoyed it.
Along with the changing food and fashion scene, the infrastructure in most Indian cities is also improving and nearing global standards. The Bandra-Worli Sea Link is the longest overwater suspension bridge in India, and the Bandra Kurla Complex is a small township-like area that is a network of buildings for commerce. BKC has changed the commerce scene in Mumbai. It has designated each of its sections for a specific industry and all the offices for the industry are present in that area. For example, Bharat Diamond Bourse is the dedicated area for dealing in diamonds and most diamond dealers, merchants and polishers have an office here, giving an ease of access to the consumer and making business really efficient. Within the complex, one can find bank ATMs, offices and canteens, so one doesn't need to leave the complex for business needs. The American Embassy in Mumbai is also located here.
One other thing that I was struck by was the spirit of Christmas. Christmas here felt like Christmas in the U.S. Christmas trees and decor were found everywhere; malls, restaurants, homes. The red and green stars and lights adorned every street, and it looked beautiful.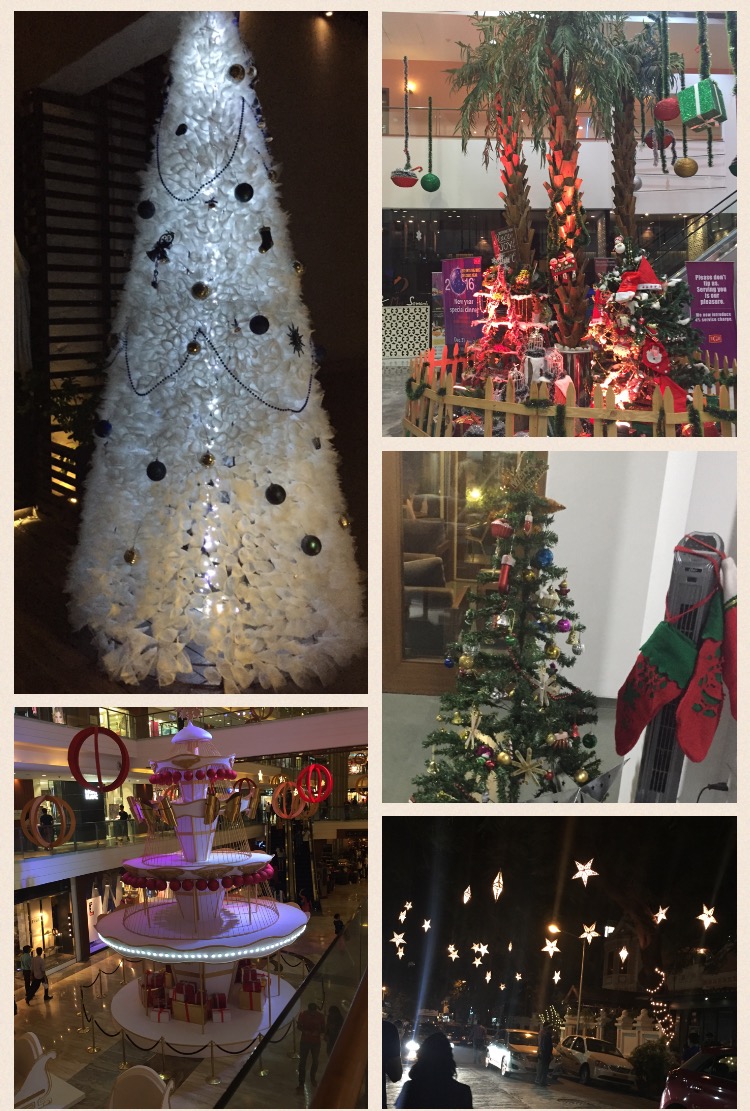 The best part about being in India is having fun with family. I come from a very close-knit family and the best moments in my life have been with my family. Must-dos in Mumbai with family include playing cards until late, gossiping with my cousins (shhhh…that's a secret), and enjoying food, coffee and desserts.
Sadly, after two days it is time to say goodbye to Mumbai. We missed going to Crawford Market and Bhuleshwar Market. Also missed the chocolate truffle cake and sandwich Khaman. I can't wait to be in Mumbai again.
History
Mumbai has a rich history; the earliest known rulers were the Mauryans. It was then ruled by many Hindu Kings, followed by Muslim rulers of the Delhi Sultanate, then by an Independent Gujarat Sultanate, and eventually by the Portuguese and British. Post-independence Mumbai, formerly known as Bombay, was a part of Bombay State, which was then divided into two states based on linguistics; Maharastra (Marathi-speaking) with Mumbai as the capital, and Gujarat (Gujarati-speaking) in 1960. Mumbai is inhabited by a diaspora of peoples from across the world and has a large Parsi Zoroastrian population who migrated to India in the seventh century. They established trade and commerce in the area, which led to the migration of Baniyas from the current Gujarat region, who ran smaller businesses. They in turn were followed by Muslims, who formed the skilled laborer class of Mumbai. Eventually Mumbai became a melting pot of different cultures, races and religions. This eclectic mix gives Mumbai its charm, and one can see the influence of the different races in the culture and the architecture of the city.