On Wednesday, November 19th, APN hosted a special workshop featuring Mimi Edmunds, an accomplished filmmaker and professor at Emerson College.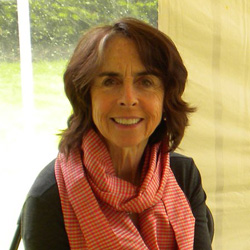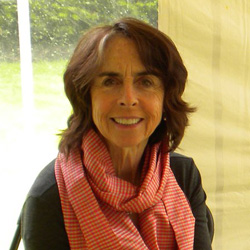 A college graduate with a degree in Anthropology who then spent two years with the Peace Corps in Kenya, Mimi found her calling as a producer at CBS News and then at "60 Minutes".  She has always been compelled by the idea of storytelling, and at our workshop, Mimi provided insights about breaking into the world of News as a young professional, and offered tips for creating a unique and gripping story.
We focused mainly on her most recent documentary, "Angkor's Children". The film, which Mimi described as "long-form," meaning more than 60 minutes in length, takes place throughout rural Cambodia and centers on the lives of three young women who are all pursuing careers in the arts. In a country like Cambodia, so recently shattered by genocide and destruction, the true, ancient culture can be hard to find. The film aims to highlight the resurgent importance of art and culture in Cambodia, where the younger generations have an opportunity to build a new culture from the ground up. You can find out more information about the film here: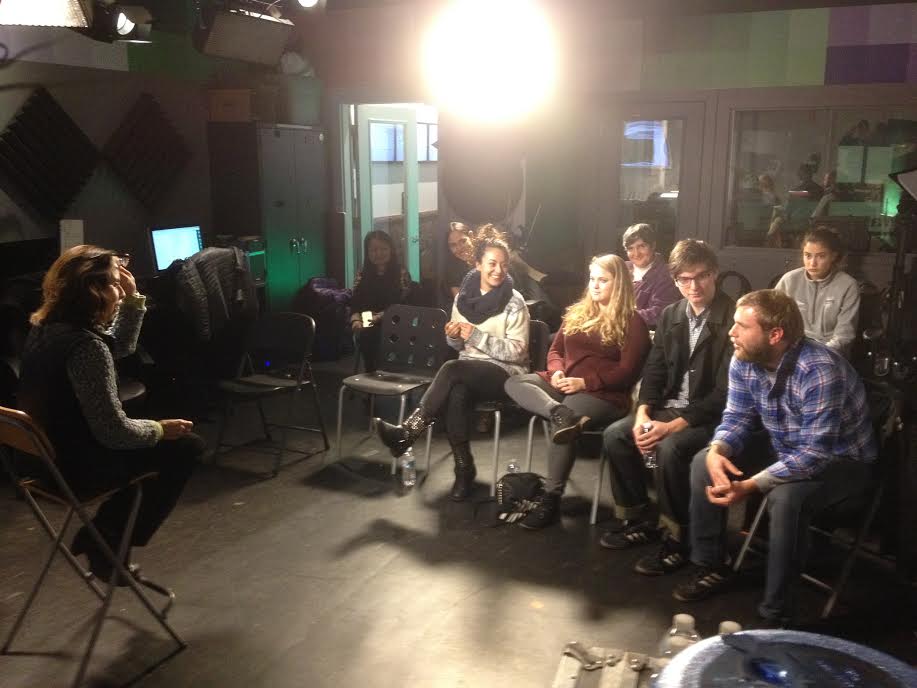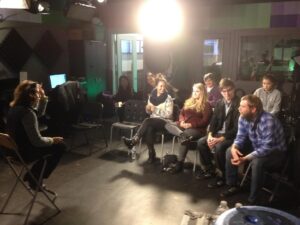 In addition to answering all our questions about the film and documentary filmmaking as a whole, Mimi took the time to learn about our individual interests as well. She posed questions that allowed us to think about our future goals as producers, writers and reporters, and gave us encouragement to pursue those goals.
We want to give a very special thank you to Mimi for taking the time to come and speak with us and for sharing her personal experiences. She will surely be invited back, so stay tuned for the dates of future presentations.