A Walk to Remember…
Within a span of two years, I shifted from a city that has a rich history of over 900 years and yet is still one of the fastest growing cities in the world, to a suburb in New Jersey, and from there to Arlington; an old, charming and picturesque town. Over the last few months, I have absorbed and enjoyed what Arlington and towns nearby have to offer. I also picked up new hobbies, made new friends and have grown really fond of this town. Through a series of Arlington Diaries articles, I want to talk about what I notice and enjoy about this town and how living here makes me feel as a recent arrival.
The thing that hit me first and foremost when we transferred here is connectivity. After being dependent on a car and my husband for almost a year and a half, I felt free here. I could walk around on my own, explore the town, shop and do just about anything by traveling on foot or by public transport. I felt a sense of liberation and exhilaration, and a sort of reconnection with my old habits and my home town.
I love walking along Massachusetts Avenue, the Minuteman Bikeway, and on local trails. In short, I am all over the place. The smell of fresh sand, summer flowers, sunshine, warm conversations with complete strangers, and little kids smiling and riding their bikes on the bike path – all make walking from home to the post office or library an amazing experience.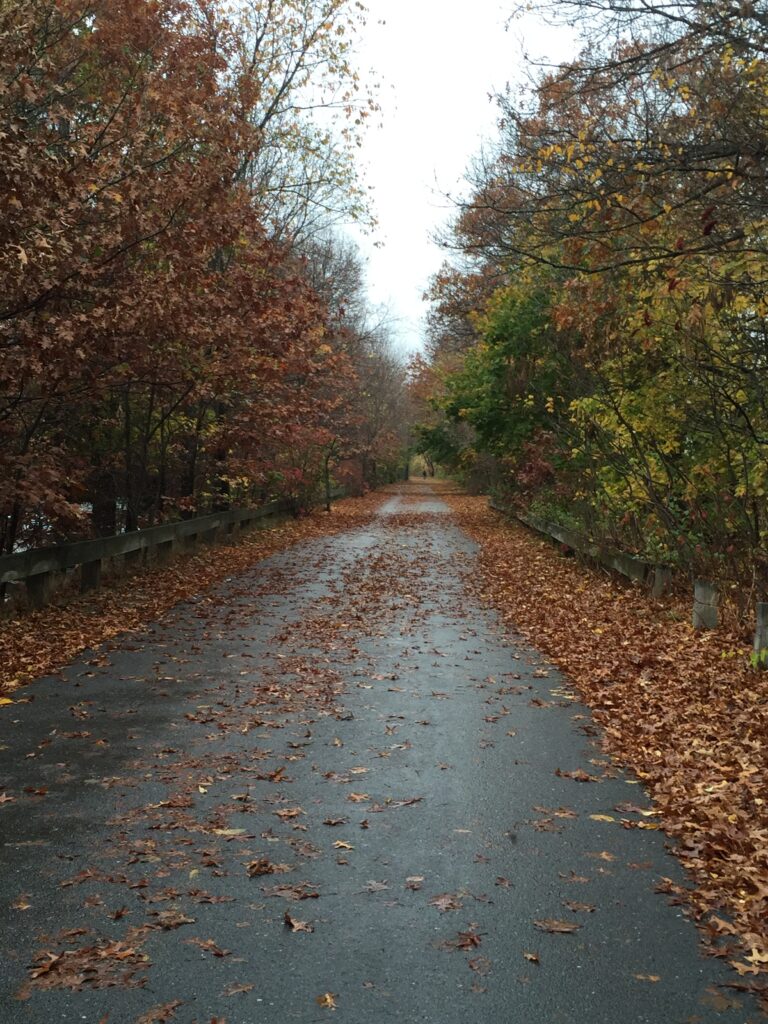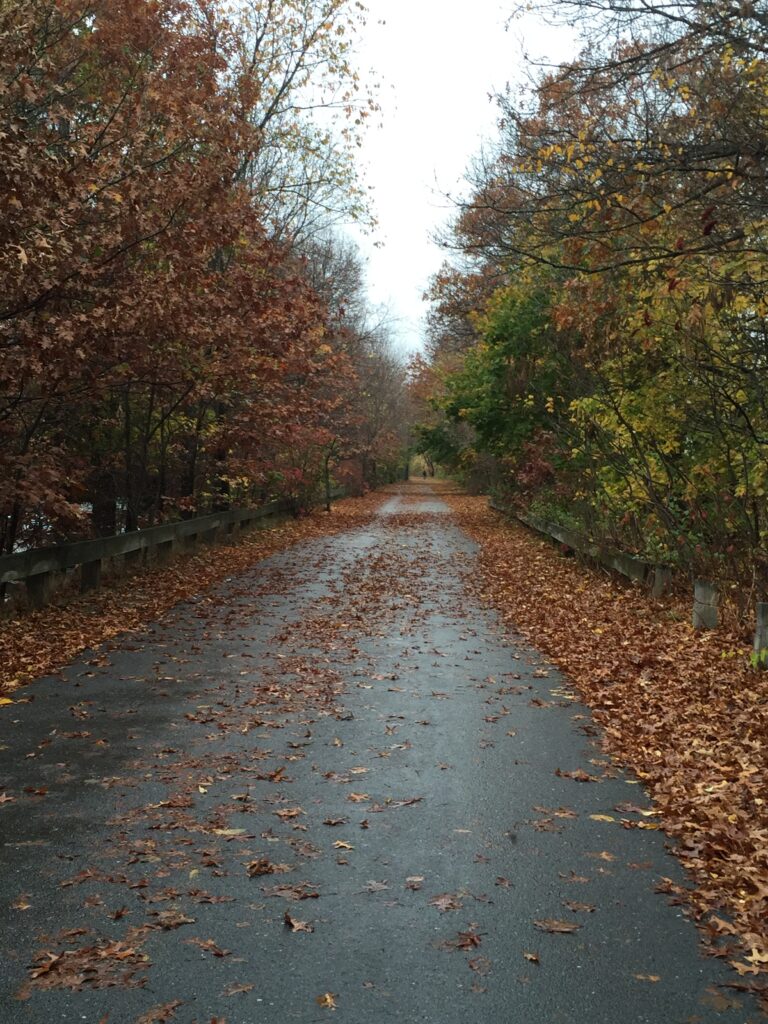 One of the best walks was exploring the trail behind the Arlington Reservoir, walking along that tree-lined path that has an almost jungle-like feel all the way to Lexington. Meeting complete strangers and feeling warm and welcomed, while walking and taking pictures of the town, made me fall in love with this town, and that love is growing as I meet and get to know more people.
The fall colors along the Minuteman Bikeway and Mass Ave were mesmerizing. One particular morning on the Bikeway, it felt as if you were walking on a red carpet. I could go on forever, but these and many other walks to remember are my first thoughts for my Arlington Diaries.