Administrative/Programming Assistant
Before joining the ACMI staff as Administrative/Programming Assistant, Cheryl volunteered during more than a decade at Arlington's local access television studio. Her series production credits during that time included Golden Opportunities, The Front Page, Cable Cuisine and Cable Spotlight as well as several individual programs. She subsequently videotaped several meetings for the Arlington Historical Society . Cheryl was a producer and editor of the program series Inside Arlington and The Family Food Show. She was a member of the board of the Arlington Cable Access (ACA) group where she held the positions of Secretary and Clerk. In her spare time, she enjoys cooking, mixed media arts and is an avid photographer. An Arlington resident for more than thirty years, Cheryl has come to appreciate the' unique charms of Arlington. Now that the studio at which she first volunteered has stepped so boldly into the technology of twenty-first century cablecasting, she looks forward to seeing more of her fellow Arlingtonians make use of the ACMi studio facility.
You can contact Cheryl at cheryl@acmi.tv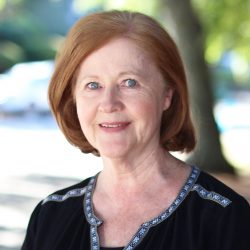 Productions by Cheryl Brusgulis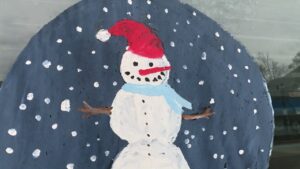 Short video of paintings in the store windows in the Heights.
Watch Now